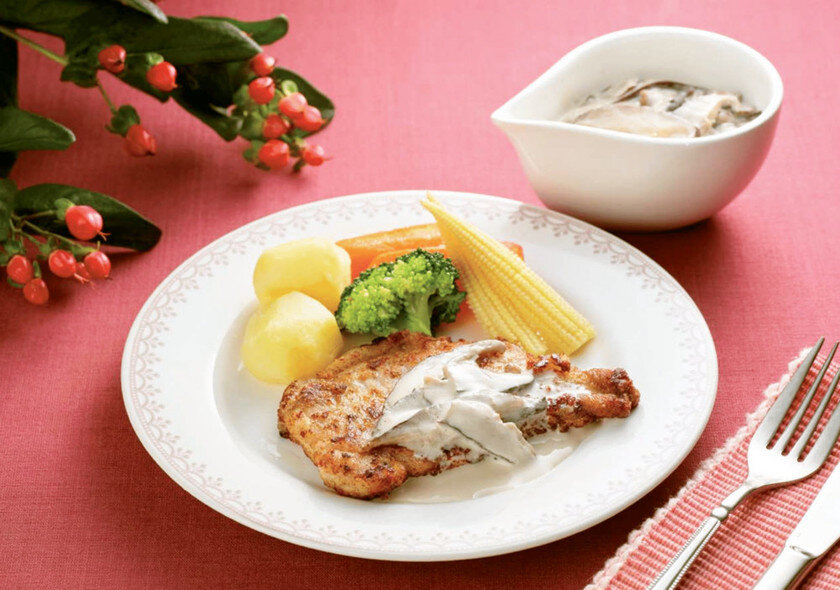 Shiitake Sour Cream Sauce
Great as a sauce for sautéed pork or meuniere!
Ingredients (2 servings) (30分)
15g

dried sliced Shiitake mushroom, cut or break into 1cm square

1 Tbsp

Olive oil

Salt and black pepper for seasoning

2 Tbsp

Sour cream

2 Tbsp

White wine

2g

Chicken or vegetable stock

90ml

Shiitake soaking water
Steps
1
Place the dried shiitake mushroom in a bowl and cover with 90ml water. Soak for 30 minutes, reserve the liquid.
2
Put the oil, set over medium heat, add drained and squeezed shiitake mushroom in a pan, and cook for about 1 minute.
3
Add sour cream, white wine, soup stock, and all of the reserved liquid and bring to boil, lower heat, and simmer until the sauce is thick and seasoned with salt and black pepper.
4
Serve with pork saute, meuniere,etc. Good as a dip with chips or vegetable crudités.