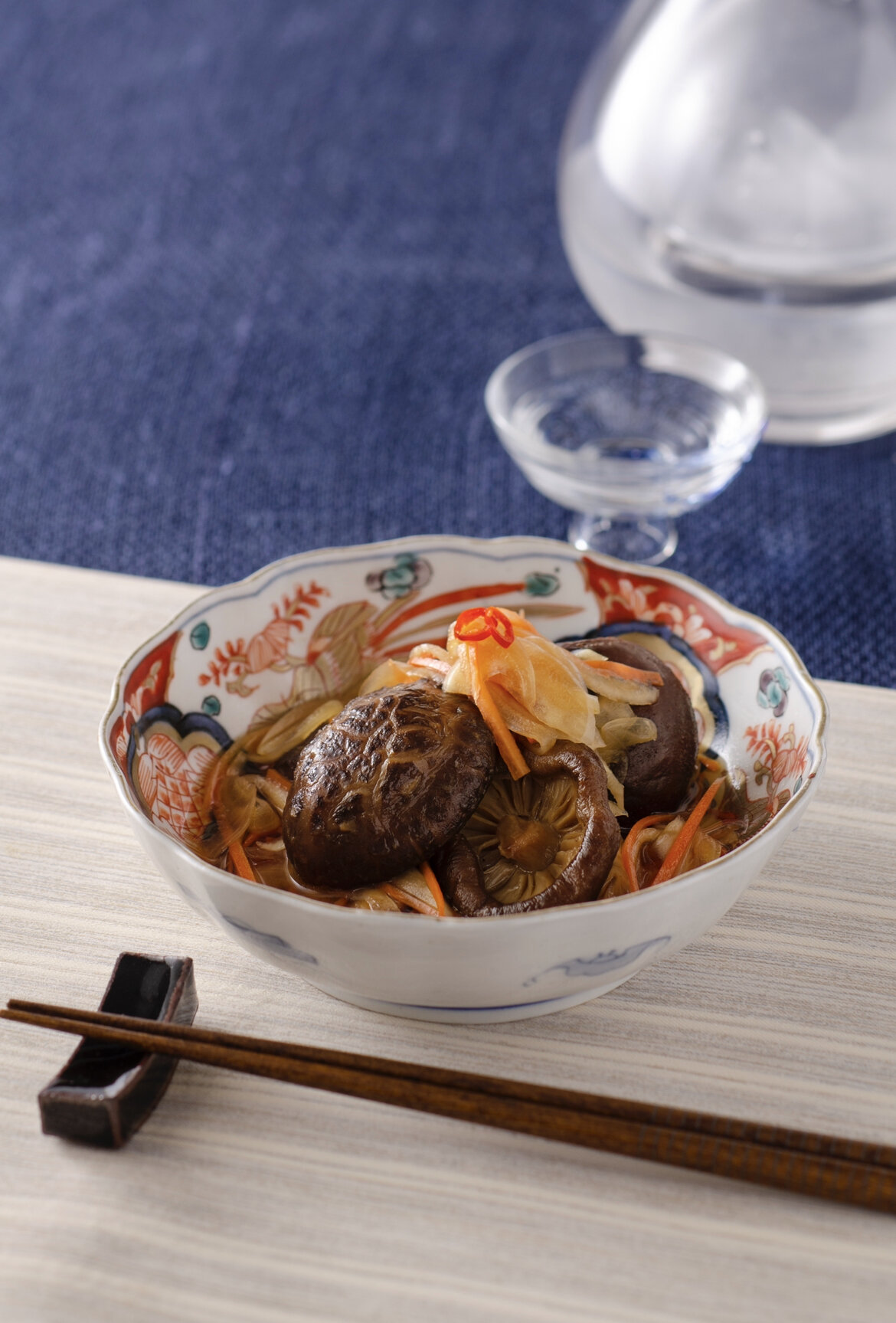 Shiitake Nanbanzuke
Nanbanzuke is a popular Japanese marinated dish in a spicy vinegar sauce. Add bonito flakes to the Shiitake broth, vinegar, salt, sugar, soy sauce, red pepper, and Shiitake stems to make a thick Umami sauce. This slightly spicy dish is the perfect snack to have with alcohol. Enjoy juicy Shiitake packed with Umami taste. You can retain the onion's crispy texture by slicing the onion along its fiber. Recipe provided by: Hattori Nutrition College
Steps
1
Rehydrate the dried Shiitake. Separate the caps and stems, cut off the hardest parts of the stems, and tear the stems by hand.
2
Add 100ml of the Shiitake rehydrating liquid to a saucepan. Bring to a boil, add bonito flakes, and strain.
3
Finely slice the onion along its fibers and julienne the carrot.
4
Mix vinegar, salt, sugar, soy sauce, sliced red chili pepper, the rehydrating liquid from 2. in a bowl, and add the onion, carrot, and Shiitake stems.
5
Heat up a frying pan, add oil, insert the Shiitake caps as to cook the bottom first, and cook until browned.
6
Once browned, put it together with the onion and carrot in the marinade. (Marinate for at least 30 minutes)