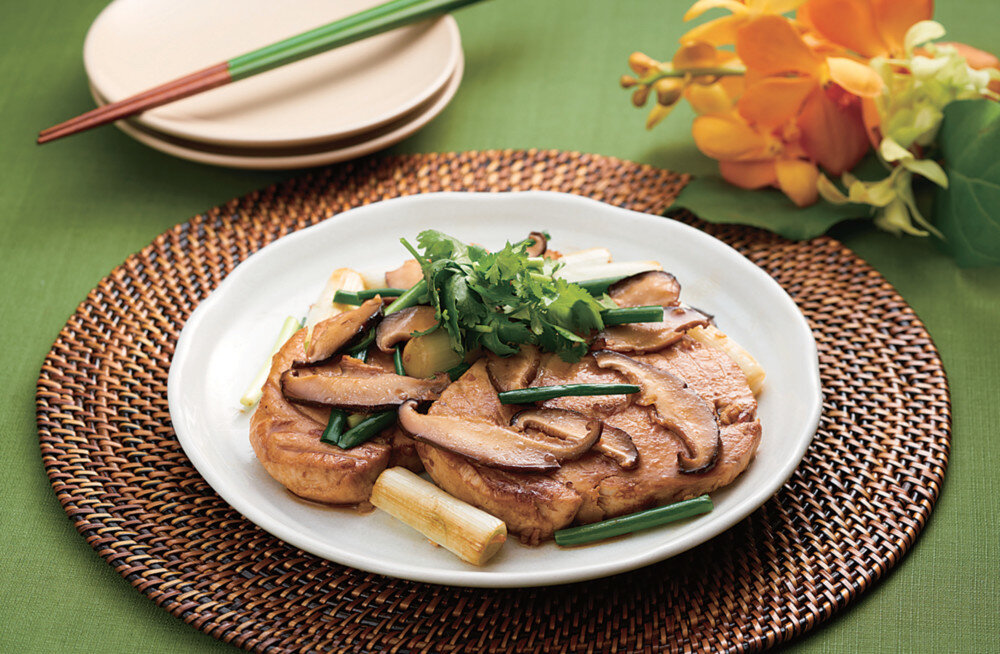 Shiitake and Marlin Tuna with Spicy Ume Plum stir fry
Plenty of condiments! The tangy, refreshing flavors will blow away your summer blues! Recipe courtesy of DRY and PEACE
Ingredients (2 servings)
5 g

dried Shiitake

2 pieces (150g)

marlin tuna (fillet)

1

leek (5~6cm chop)

As needed

sesame oil

Pinch of

pepper

2 sprigs

coriander (as desired)

1.5 Tbsp

soy sauce -A

1 Tbsp

sake -A

5 (15g)

green peppercorns (Finely chopped) -A

1

clove of garlic, minced -A

2 (3.5g)

thin slices of ginger (cut into long thin strips) -A

1

pickled dried plum, pounded -A

30 ml

Shiitake soaking water -A
Steps
1
Soak dried Shiitake in water. After soaking, remove stems and cut them into slices. Reserve the Shiitake soaking water.
2
Put sesame oil in a frying pan and cook marlin tuna and leek until browned.
3
Add Shiitake and seasoning A to ②, cover, and bring to a steaming boil.
4
Sprinkle ③ with pepper and sprinkle chopped coriander.