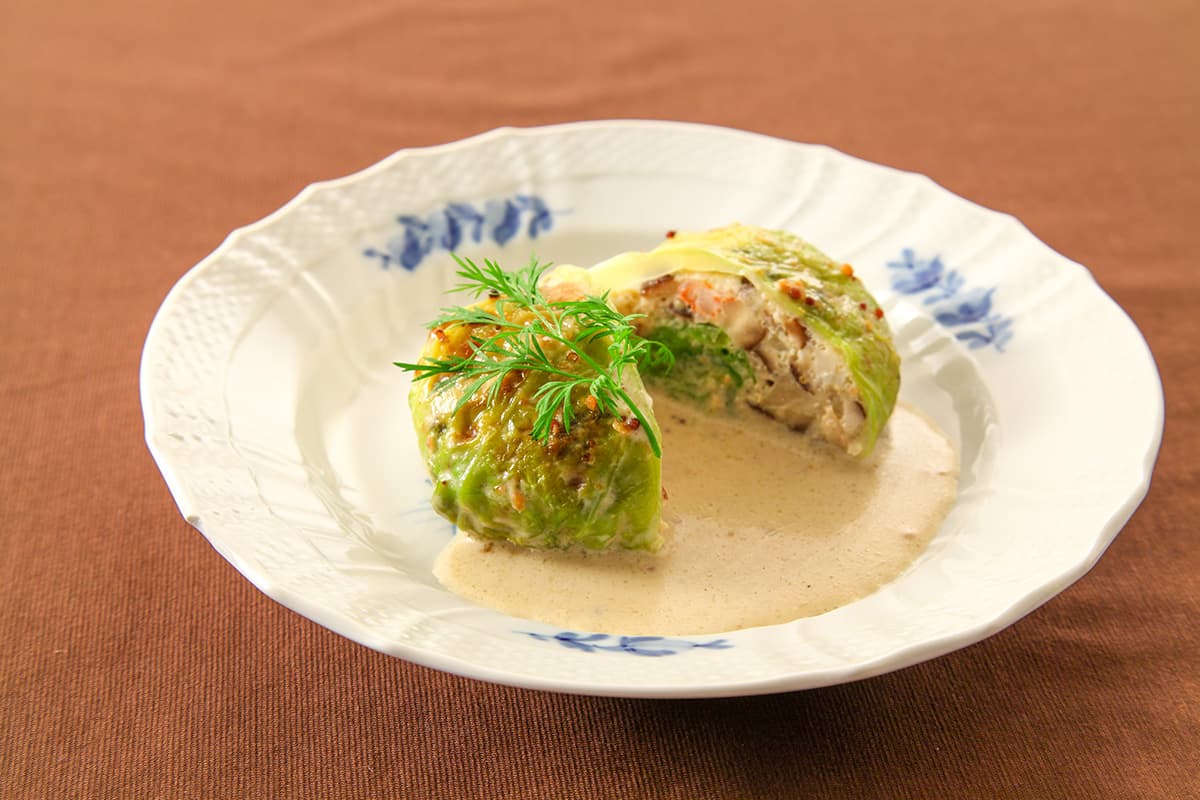 Chou Farci with Cream Sauce
Chou Farci with Cream Sauce! "Chou" in French means cabbage and "farci" means stuffing, and this dish is well known as cabbage rolls. The simple filling of shrimp and Shiitake is combined with a rich, thick cream sauce. Recipe provided by: Hattori Nutrition College
Steps
1
Rehydrate the Shiitake and finely chop them. Finely chop the onion.
2
Blanch the cabbage until it softens, then put it in cold water. Drain and thoroughly wipe off any moisture before removing the hardest part of the ribs.
3
Rub the shrimps (that have been peeled and deveined) with salt and potato or corn starch (separate from ingredients), then wash and thoroughly wipe dry.
4
Finely chop the shrimps with a kitchen knife and crush it with the flat side of the knife to make it slimy. Once it becomes a sticky paste, mix well with A and divide into 4 equal parts.
5
Spread 1 cabbage leaf with the ribs at the bottom, put 2. on top, and roll once. Fold the sides inward, and roll to the end.
6
Fold the protruding leaves and push them inside. Make 3 more in the same way and arrange them on a casserole.
7
Bring white wine to a boil in a pot, then add the Shiitake rehydrating liquid and fresh cream. Simmer until it is somewhat thick.
8
Add salt & pepper to taste, then add the wholegrain mustard before turning off the heat.
9
Pour the sauce from 7. over 6. Put the butter on top and bake in the oven at 220 degrees Celsius for 15–20 minutes until browned.
10
Serve on a plate and garnish with dill.