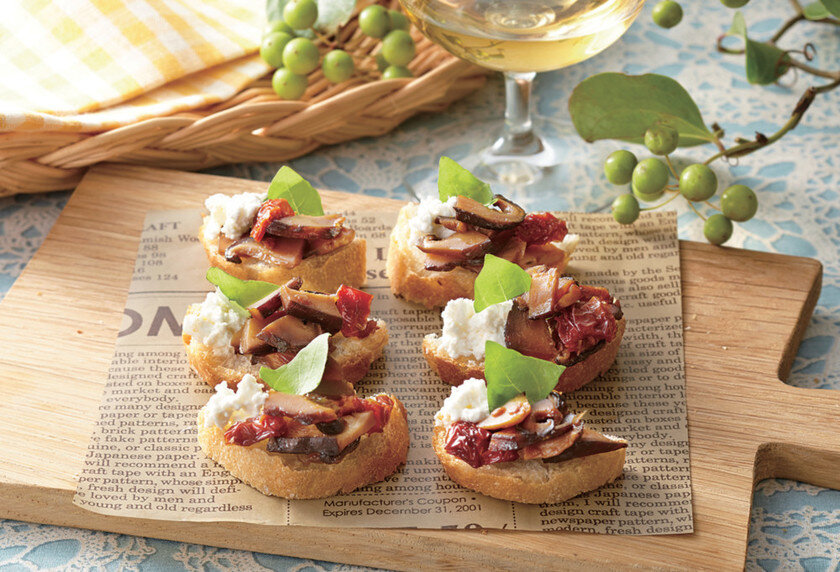 Cheese Dip with Dried Tomato and Shiitake
For a little snack! Great for parties too! Cook the rehydrated dried tomatoes and Shiitake, mix with honey, and toss with cottage cheese and basil. The photo is coarsely chopped for visual appeal, but it might be better to chop it up more finely and mix it well in reality. If you want to enjoy each ingredient's different flavors, try serving it like this to show off the ingredients.
Ingredients (2-4 servings)
Steps
1
Place the dried shiitake mushroom in a bowl and cover with 30ml water. Soak for 15 minutes, reserve the liquid.
2
Place the dried tomato in a bowl, and pour in enough water to cover. Soak for 15 minutes. Drain and squeeze the tomato, and cut into 1cm square.
3
Place shiitake mushroom, tomato and 20ml of the reserved liquid in a small saucepan, cover and cook on medium heat. Bring to a boil then lower heat and simmer. Reduce the sauce until slightly wet, not soupy, about 15 minutes. Remove pot from heat, stir in
4
Cool, stir in the cottage cheese, and sprinkle on the basil if desired, and serve with baguette.