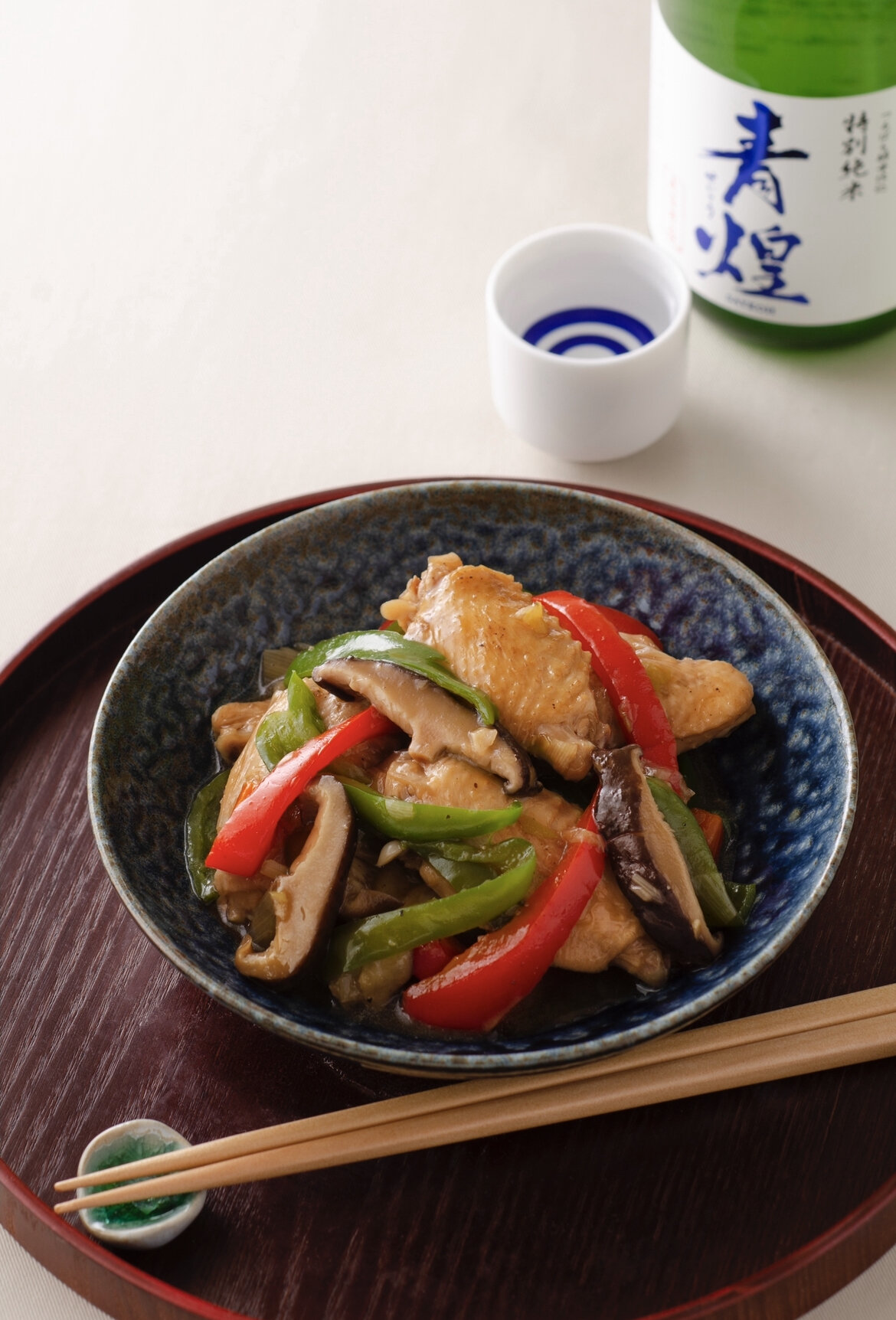 Shiitake and chicken wings simmered in soy sauce
In this dish, the Umami taste of Shiitake mushrooms synergizes fantastically with the chicken wings ♪ The Guanylate of the dried Shiitake mushrooms brings out and enrichens the Umami taste of the bone-in chicken.
Ingredients (2 servings)
4-5

Dried Shiitake mushrooms (medium size)

6-8

Chicken wings

to taste

Salt and pepper

1 Tbsp

Vegetable oil

1/2 (50 g)

Green onion (chopped into chunks)

1 piece

Ginger (finely chopped)

2

Green peppers (finely sliced)

1

Red bell pepper (finely sliced)

400 ml

dried Shiitake Dashi broth

1 Tbsp

Oyster sauce

1 Tbsp

Soy sauce

An appropriate amount of

potato starch
Steps
1
Rehydrate the dried Shiitake mushrooms in water, remove the stems, and cut them into slices.
2
Slice off the tips of chicken wings and parboil them. Season with salt and pepper.
3
Chop the green onion into chunks and the peppers into fine slices. Finely chop the ginger.
4
Heat the vegetable oil in a pan and roast the chicken wings made in 2.
5
Add Shiitake mushrooms, Shiitake Dashi broth, green onions, and ginger to the contents of 4. Simmer for about 5 minutes before adding oyster sauce and soy sauce.
6
To finish, add the peppers and thicken with potato starch.