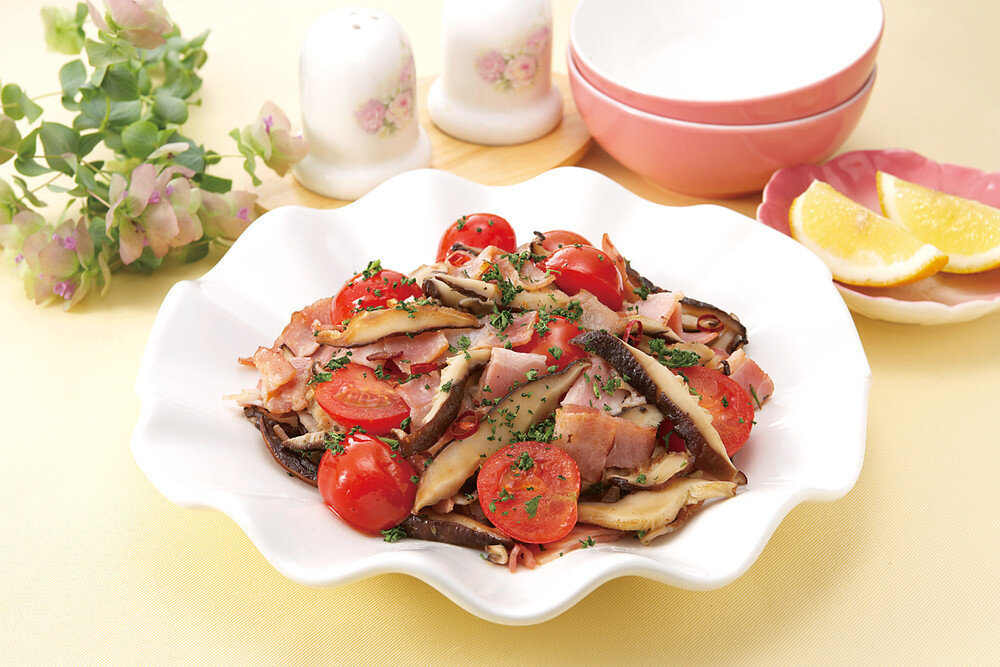 Shiitake & Tomatoes Stir-fried in Olive Oil
You can make this in a jiffy if you have some dried Shiitake at home, and it's perfect as both a side dish and a snack!
Ingredients (4 servings) (30分)
Steps
1
Rehydrate the dried Shiitake and slice them.
2
Cut the bacon into 2cm strips and cut the cherry tomatoes in half.
3
Heat up the olive oil in a frying pan and stir in the garlic, red chili, bacon, and salt.
4
Add the Shiitake and cherry tomatoes. Once cooked, add parsley, lemon juice, and black pepper before serving.