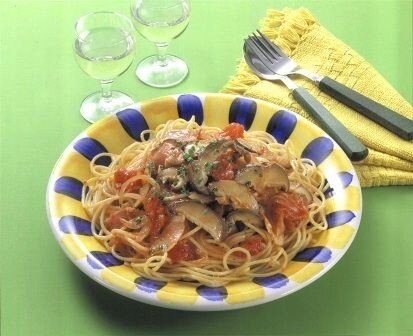 Shiitake and tomato spaghetti
Easy to arrange in a variety of ways! Tomato pasta with the Umami taste of Shiitake! Add other ingredients like clams, shrimp, and squid for an even more delicious dish.
Steps
1
Rehydrate the dried Shiitake, remove the stems, and slice thinly, then slice the onion and garlic and cut the bacon into short segments.
2
Heat the olive oil in a frying pan, sauté the onion and garlic until cooked through, then add the bacon, Shiitake, water from the Shiitake hydration, and canned tomatoes.
3
Boil the spaghetti for one minute less than the time indicated on the package.
4
When the spaghetti is done, add it to the frying pan, season to taste with salt and pepper, and mix well.
5
Plate and garnish with minced parsley to taste.