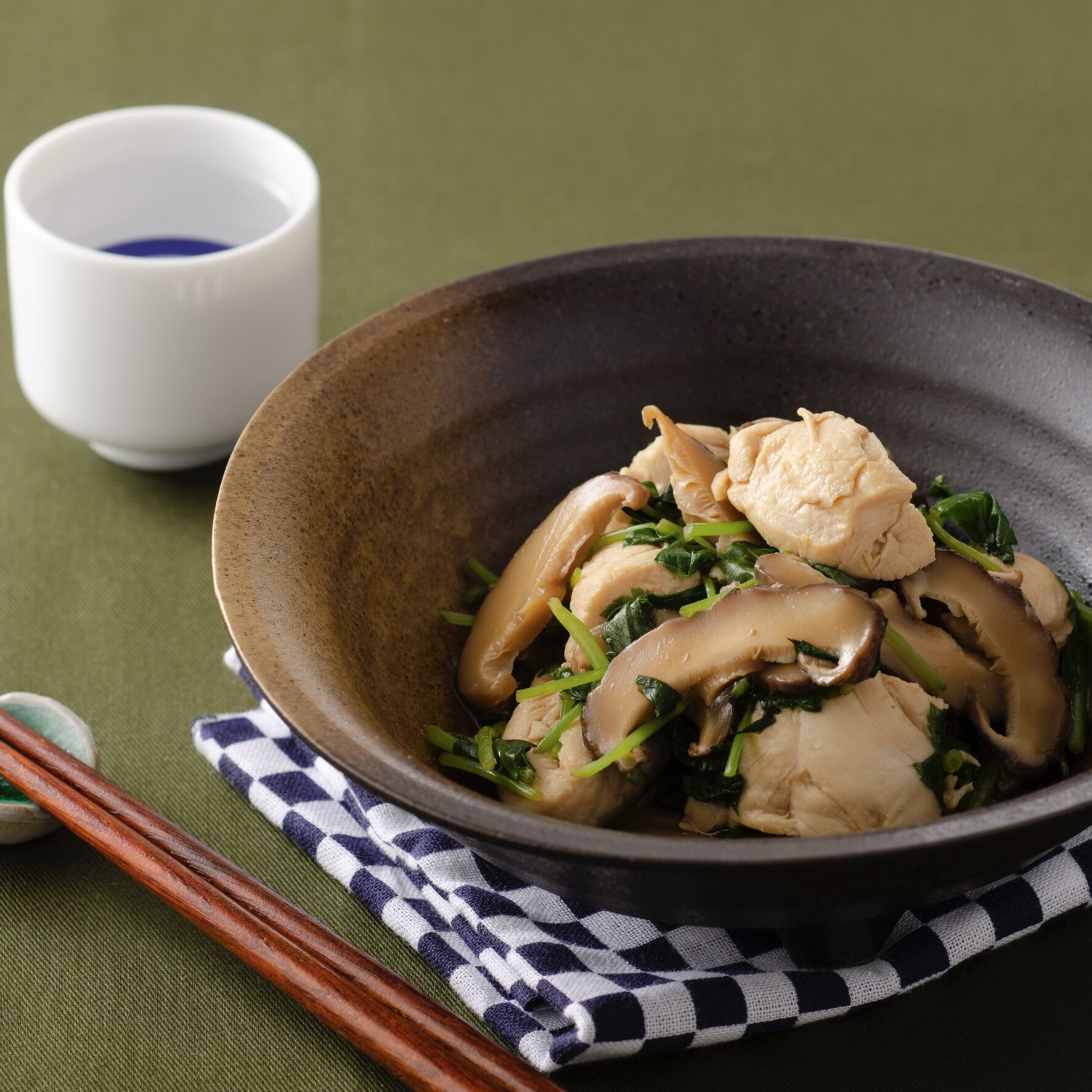 Shiitake and Chicken Breast Dressed With Wasabi
Using perilla leaves or radish sprouts instead of mitsuba would also be delicious. Recipe provided by DRY and PEACE.
Steps
1
Rehydrate the Shiitake in water. Then, slice them after removing the stems. The water used to rehydrate the Shiitake will be used later.
2
Cut the chicken breast into bite-sized pieces. Coat with flour.
3
Add (30cc of) the water used to rehydrate the Shiitake and A to a pot. Then add 2 when it comes to a boil. Add the Shiitake when the meat changes color and allow it to simmer for a short while.
4
When the meat is cooked through, turn off the heat. Add mitsuba that has been cut into 2cm pieces, put the lid on top, and mix in wasabi to taste when it cools down a bit.