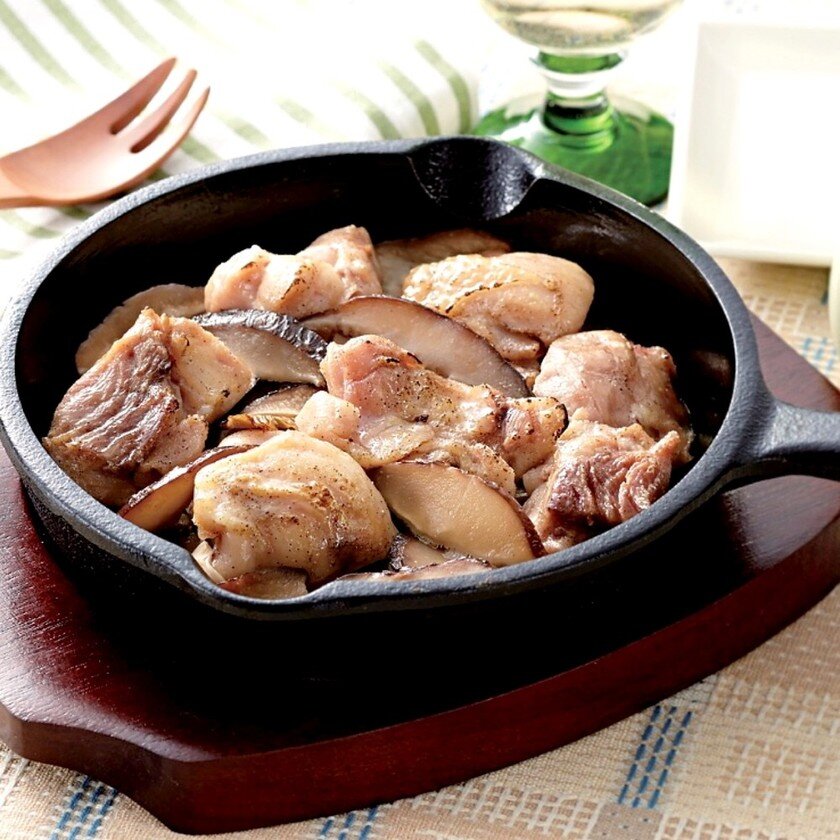 Delicious and simple! Chicken and shiitake, fragrantly grilled
The synergy of the umami taste of Shiitake and chicken make simple and delicious dishes easily! This recipe makes a wonderful dish even with less expensive chicken. Perfect snack food to enjoy with a beer!
Steps
1
Reconstitute shiitake and cut into thick slices.
2
Cut chicken into bite-size pieces and massage 1 tsp of salt into the cubes. Set aside for 10 minutes (to remove off flavors).
3
Wash the salt off the chicken and dry with a paper towel.
4
Add salt and pepper to the chicken, add the shiitake, and let sit for 10 minutes to blend flavors.
5
Fry the chicken and shiitake in a fry pan with heated vegetable oil.
6
Remove the shiitake first once both sides begin to look cooked.
7
When the chicken skin becomes crispy, remove from heat and serve with shiitake.