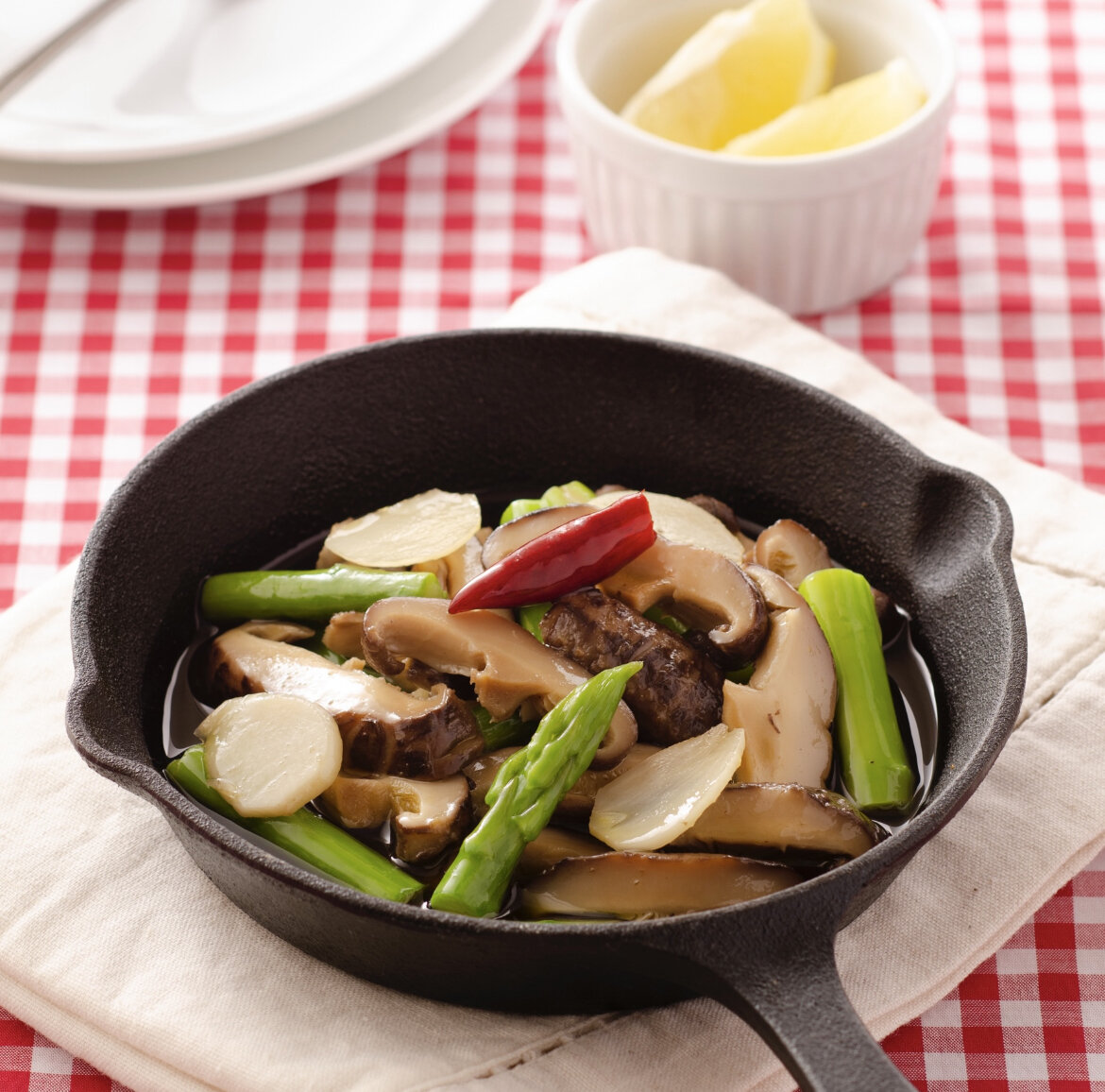 Shiitake and asparagus ajillo
Dried Shiitake make a delicious ajijio with only salt as a seasoning.
Ingredients (4 servings)
5~7

dried Shiitake

1 bunch

asparagus

2

cloves garlic, thinly sliced

100ml

olive oil

1

red pepper, seeds removed

1/4 tsp

salt
Steps
1
Soak dried Shiitake in water, cut the shafts, and slice them.
2
Cut asparagus into bite-sized pieces.
3
Put olive oil, garlic, and red pepper in a frying pan over medium heat to bring out the aroma.
4
When the garlic starts to brown, add the Shiitake, asparagus, and salt, stir, and cook over medium heat for 3 minutes.