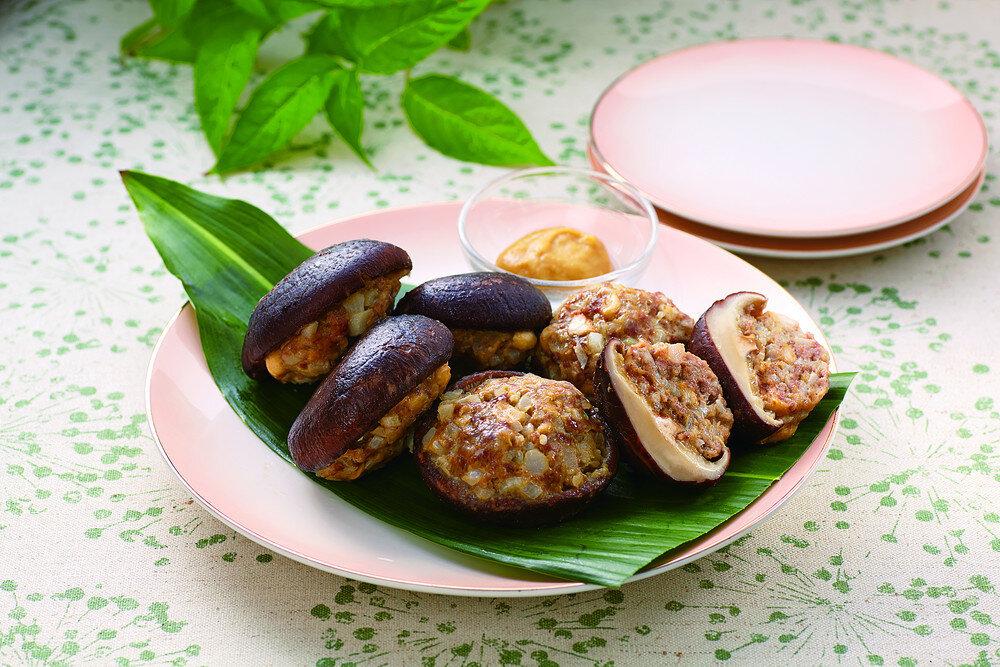 Stuffed Shiitake Mushrooms
Use a bag when breaking Fu (dried wheat gluten) and mix ingredients, so as not to get dirty. This dish is healthy because we use no oil. When breaking Fu, try to make rough cuts to create a texture, or make fine cuts to make a smooth texture.
Steps
1
Reconstitute the Shiitake with water.
2
Put the Fu (dried wheat gluten) in a plastic bag and crush it. Add milk (or water) and knead well so that the Fu absorbs the milk (or water).
3
Add Ingredients A to the bag in Step 2, then knead thoroughly.
4
Sprinkle potato starch on the underside of the shiitake.
5
Put the Step 3 stuffing on each shiitake and shape it.
6
Put the Shiitake on a heat-resistant container. Cover it and heat in a microwave oven (500w) for 2.5 min.