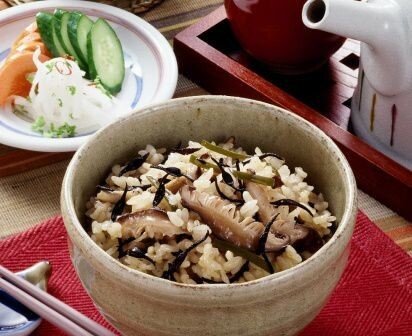 Shiitake Rice
This simple recipe lets you enjoy the Umami taste of Shiitake mushrooms to your heart's content!
Steps
1
Rinse the rice, and let it rest in a strainer for 30 minutes.
2
Rehydrate the dried Shiitake mushrooms and kombu in water. ID5209705 (←Detailed instructions) Rinse the hijiki.
3
Slice the Shiitake mushrooms. Cut the kombu finely with kitchen shears.
4
Put the rice, Shiitake, kombu, hijiki, and the seasonings marked with A into the rice cooker, mix well, and steam.
5
When it is finished steaming, mix in plenty of sesame seeds.