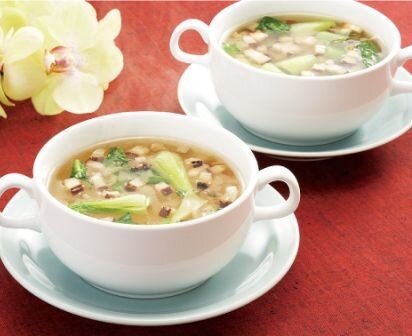 Shiitake & Chinese Pickled Vegetable Soup
Add more flavor to this authentic Chinese recipe with Shiitake!
Ingredients (4 servings) (30 minutes)
Steps
1
Rehydrate the dried Shiitake and slice thinly, then wash the pickled vegetables and chop finely.
2
Cut the bok choy into bite-size pieces.
3
Stir fry 1. with sesame oil, then add water and bring to a boil.
4
Once boiling, add the chicken stock powder and adjust the taste with soy sauce.
5
Add the bok choy, bring to a boil, and serve.