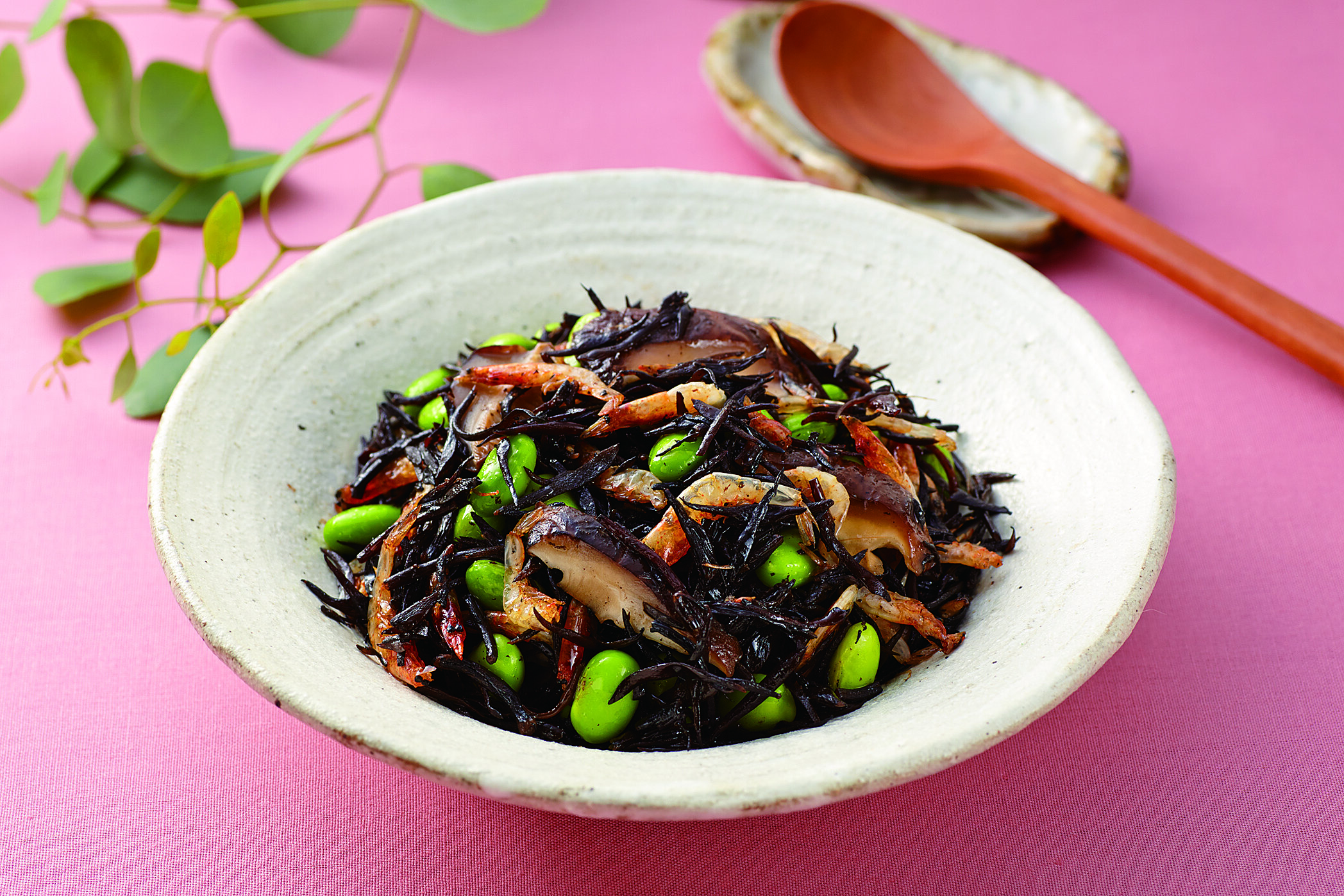 Fried Hijiki with Shiitake and Sakura Shrimp
We need Shiitake to cook stir-fried Hijiki and make it delicious. Hijiki is a wild seaweed, grows on rocky coastlines around Japan. I added sakura shrimp to add the aroma of the sea, and the red shrimp and green soybeans made the color look beautiful and delicious.
Ingredients (4 servings)
4

Dried shiitake mushrooms ( sliced )

15g

Hijiki ( dried sea vegetable )

10g

Sakura shrimp

Suitable amount

Edamame ( frozen )

1 Tbsp

Salad oil

1 Tbsp

Sake-A

1 Tbsp

Soy sauce-A
Steps
1
Reconstitute the shiitake, sakura shrimp, and hijiki with water, then squeeze out the water.
3
Heat salad oil in the frying pan, and stir-fry the shiitake, sakura shrimp, and hijiki on medium heat.
4
When the oil has spread around the pan, add Seasoning-A and stir-fry again.
5
In the end, turn off the heat and mix in the edamame.