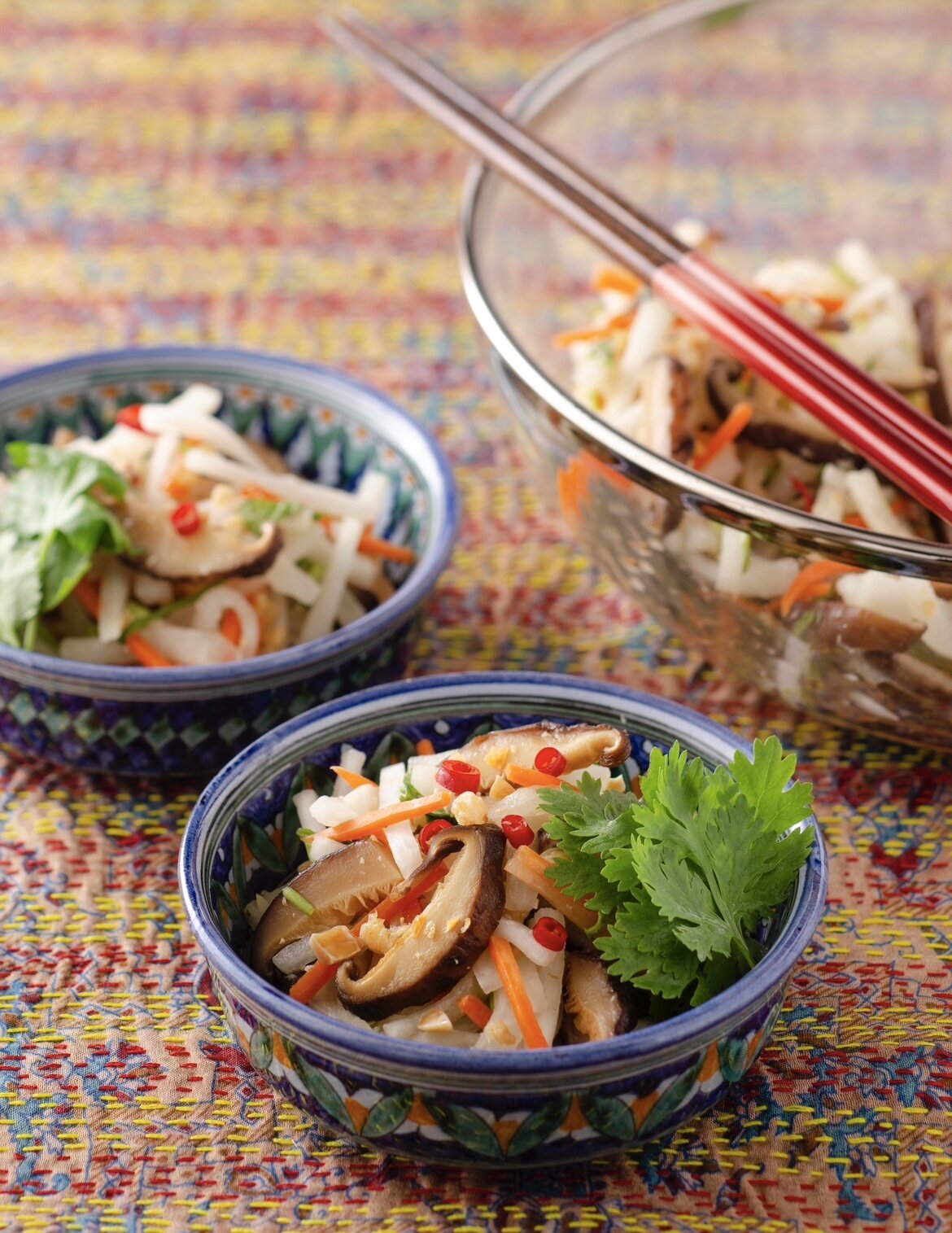 Donko Shiitake Ethnic Salad
Shiitake's Ethnic Salad! Ethnic flavors of nam pla, cilantro, peanuts, and lime juice are added to this ethnic salad. Adding dried Japanese Forest-grown Shiitake creates a rich harmony of flavors surrounded by a gentle Umami taste. If you add seasonings and wait a little while, the flavors are absorbed, making it easy to eat. Recipe provided by Hattori Nutrition College.
Ingredients (Ingredients (for four people):)
Steps
1
Rehydrate the dried Shiitake in plenty of water and slice into long thin strips the same thickness as the daikon. Stir fry in the vegetable oil until they turn a roasted color.
2
Slice the daikon radish and carrot into strips 4cm in length. Salt, and leave aside for a little while. Squeeze to remove the water that emerges.
3
Roughly chop the peanuts, coriander and dried shrimp.
4
Add the seasonings from A , and when the taste is absorbed, cut the heat and add the lime juice.
5
Add ④, the peanuts, dried shrimp, dried Shiitake, and coriander, to the squeezed daikon and carrot from ②, and mix together.
6
Serve in a dish and garnish with coriander to taste.