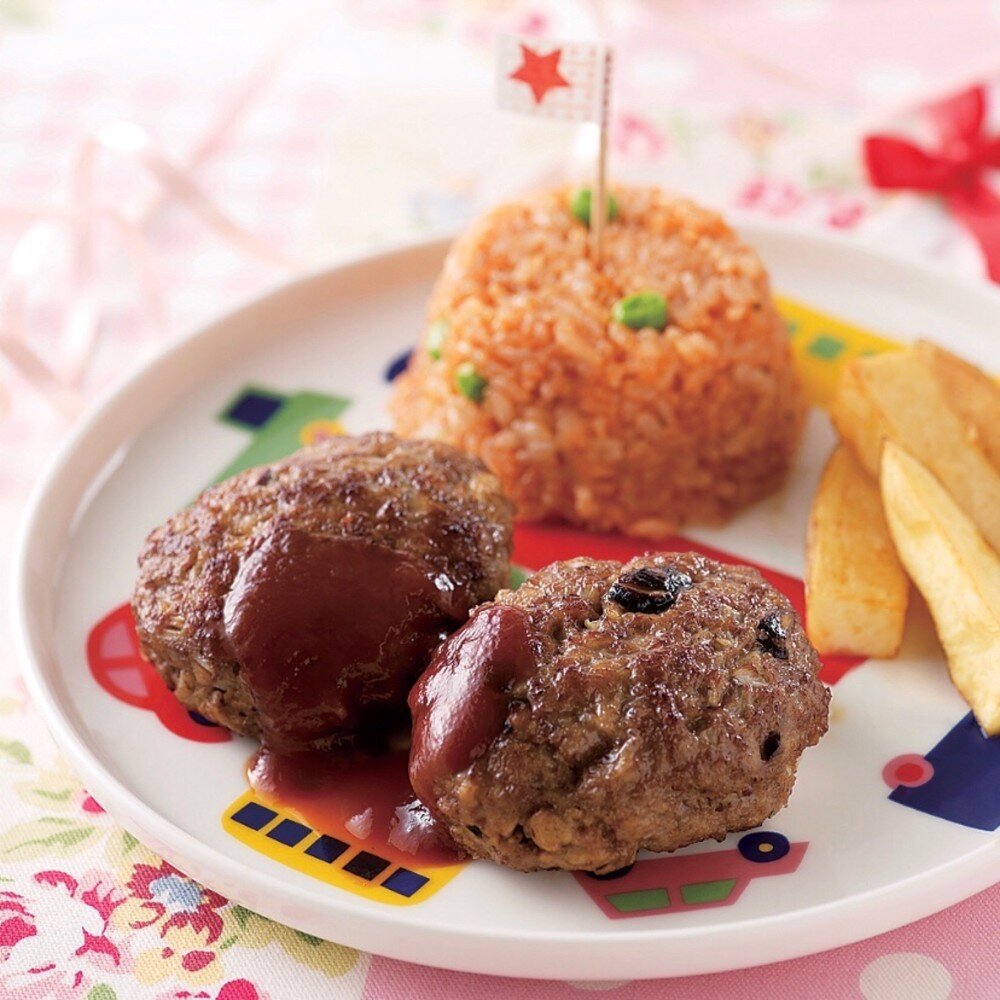 Delicious Hamburg Steaks with Stewed Shiitake Mushrooms
Mixing in some chopped, stewed Shiitake will take your classic Hamburg steak to a whole new flavor! Guanylate of dried Shiitake boosts the Umami taste of meat. When you finely chop the stewed Shiitake and mix them well with the ground meat, it is a great flavor!
Steps
1
Finely chop the stewed shiitake mushrooms and the onion.
2
Saute the onion well, and set aside to cool.
3
While the ground beef and pork blend is still cold, add the salt and pepper, and rub in well, until the mixture becomes thick and sticky with a whitish color.
4
Next, add the shiitake mushrooms, egg, onion, breadcrumbs, and milk, and mix well. Shape the mixture into oval-shaped patties, taking care to ensure that no air is trapped inside.
5
Heat a frying pan on high heat, and add vegetable oil. Fry the Hamburg steaks on medium heat. Once their color has changed, flip them. Cover and cook on low heat.
6
Once the Hamburg steaks are cooked, leave the juices in the pan, add the ketchup and Worcestershire sauce, and allow them to simmer for one minute on low heat.
7
Serve the Hamburg steaks on plates, and drizzle with the sauce made in the previous step.