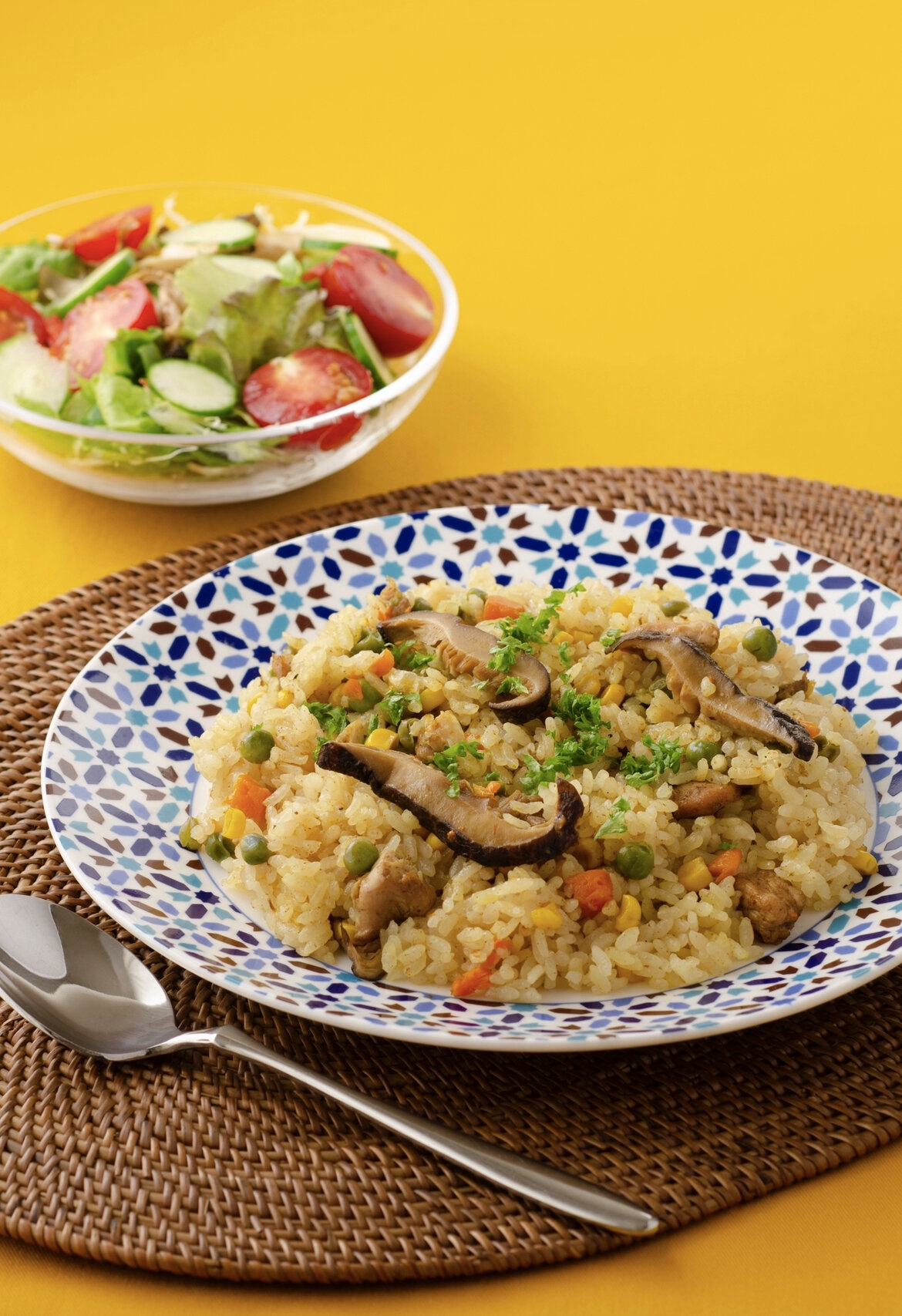 Curry flavored Takikomi-Gohan
The aroma of the rice the moment you open the rice cooker after cooking is absolutely irresistible. Curry and Shiitake are a perfect match for Takikomi-Gohan (cooked rice). 1) Saute Shiitake and rice in curry powder. 2) Put them in a pot. 3) Cook the rice together with seasoned chicken. Super easy! Takikomi-Gohan is characterized by putting all the ingredients into the rice cooker at once!
Ingredients (4 servings)
20 g

Dried Shiitake mushrooms

540ml

Rice

200 g

Chicken meat

1 Tbsp

Sake

1 Tbsp

Soy sauce

250 g

Mixed vegetables

2 Tbsp

Vegetable oil

1 Tbsp

Curry powder

Pinch of

Salt and pepper

2 Tbsp

Chicken bone soup base -seasoning A

50 ml

White wine -seasoning A

540 ml

Shiitake broth + water -seasoning A
Steps
1
Soak dried shiitake mushrooms in water and slice thinly.
2
Wash rice and drain in a drainer. Chop chicken finely and season with sake and soy sauce.
3
Heat a frying pan, add Vegetable oil, fry shiitake mushrooms and mixed vegetables, add rice, and when the oil is coated, add curry powder and season with salt and pepper.
4
Add 3, chicken, and seasoning A to rice cooker, mix well, and cook.