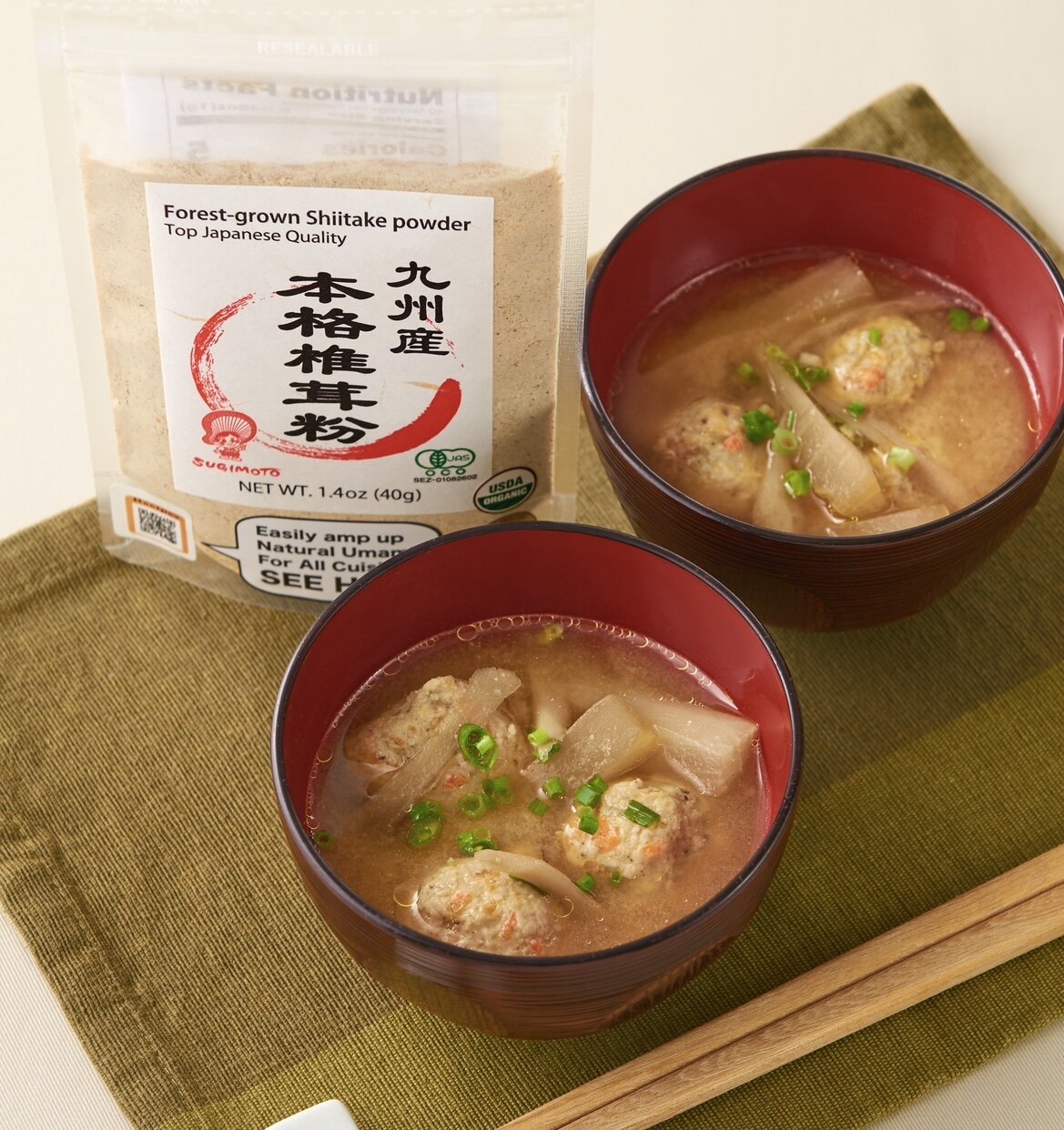 Using Shiitake Powder♪ Chicken Meatball Miso Soup
Chicken meatballs infused with Shiitake powder are dynamites exploding with Umami taste. Mince the ingredients, mix, and add them to miso soup with a spoon! It's delicious, so do try it out. Adding a little shiitake powder to your meals boosts the natural umami flavor. At the same time, the saltiness will rise and enable you to automatically lower your salt intake.
Ingredients (4 servings) (1 hour)
5 cm (150–200g)

Daikon radish (cut into 2cm thick rectangles)

20g

Burdock root (shaved)

A pinch of

scallions

1200ml

Dashi broth liquid (Kombu, Bonito)

45–90g (adjust the amount to taste)

Miso

1 Tbsp

Shiitake powder-A

200g

Minced chicken-A

10g

Ginger (finely chopped)-A

1 tsp

Potato or corn starch-A

1

Egg-A

A pinch of

salt-A

5cm (40g)

Carrot (finely chopped)-A
Steps
1
Add the A ingredients to a bowl and mix well.
2
Add the Dashi broth to the pot together with the Daikon radish sticks and shaved burdock root, then bring to a boil.
3
Once boiling, use a spoon to make round meatballs using the minced meat and add to the pot. Finally, melt the miso in the pot.
4
Once the meatballs are cooked, serve in a bowl garnished with scallions.